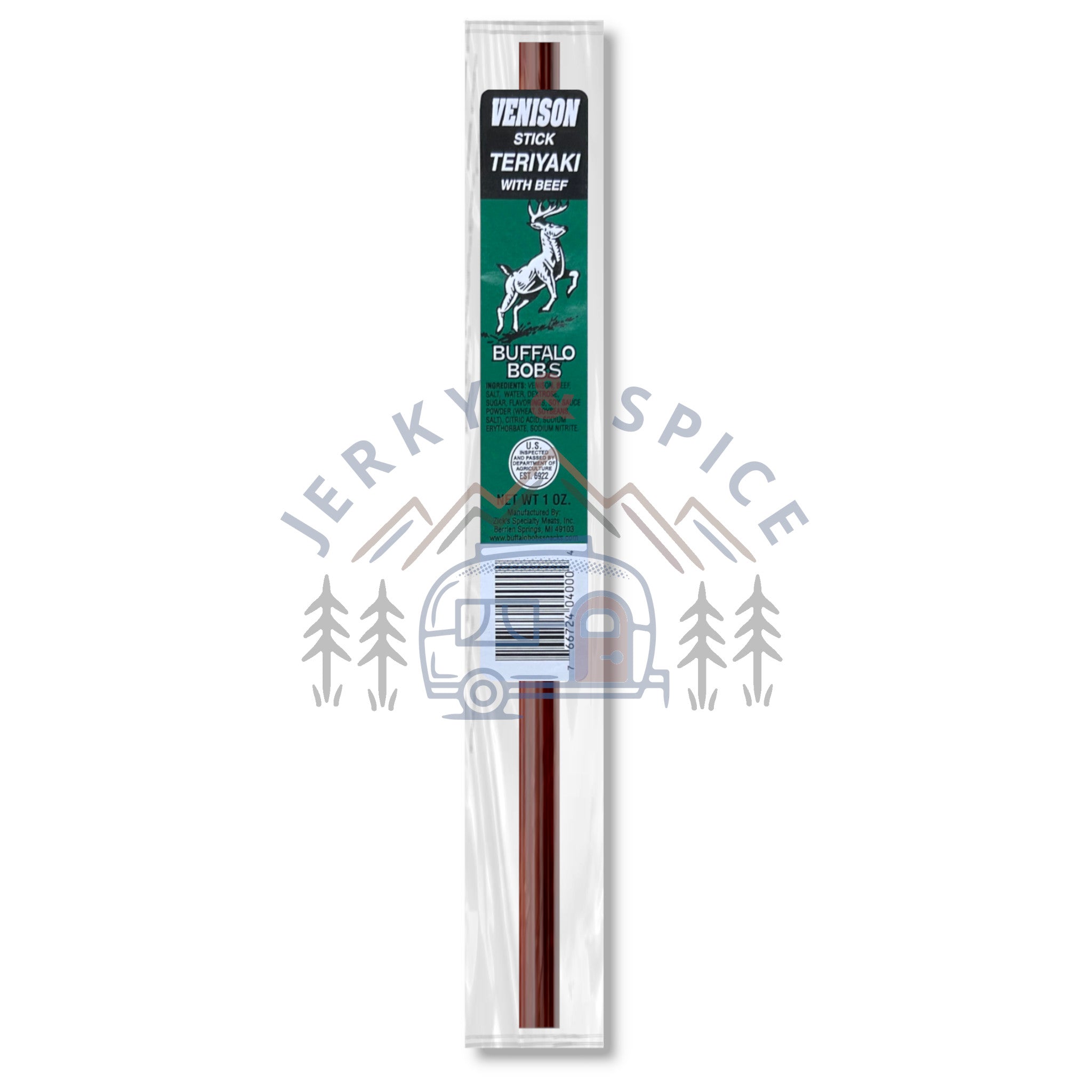 Venison Teriyaki Jerky Stick
---
Who says you can't put a playful spin on a classic snack? The Venison Teriyaki Jerky Stick packs big flavor in a slender profile for all your snacking needs. Take your tastebuds on an epic adventure with a teriyaki flavor that redefines snacking and makes even mile-long hikes a tasty affair! (That's snack-venture, not expense-venture.) Try it today and enjoy the wild ride!
Unlock savings with Buffalo Bob's Mix and Match Deal!
Choose any single jerky or stick from our wide range of flavors and enjoy incredible discounts. Buy 5 or more and get 5% off each item, or add 10 or more to your cart and enjoy a whopping 10% off each item. It's the perfect opportunity to stock up on your favorite exotic meat snacks and indulge in a variety of flavors.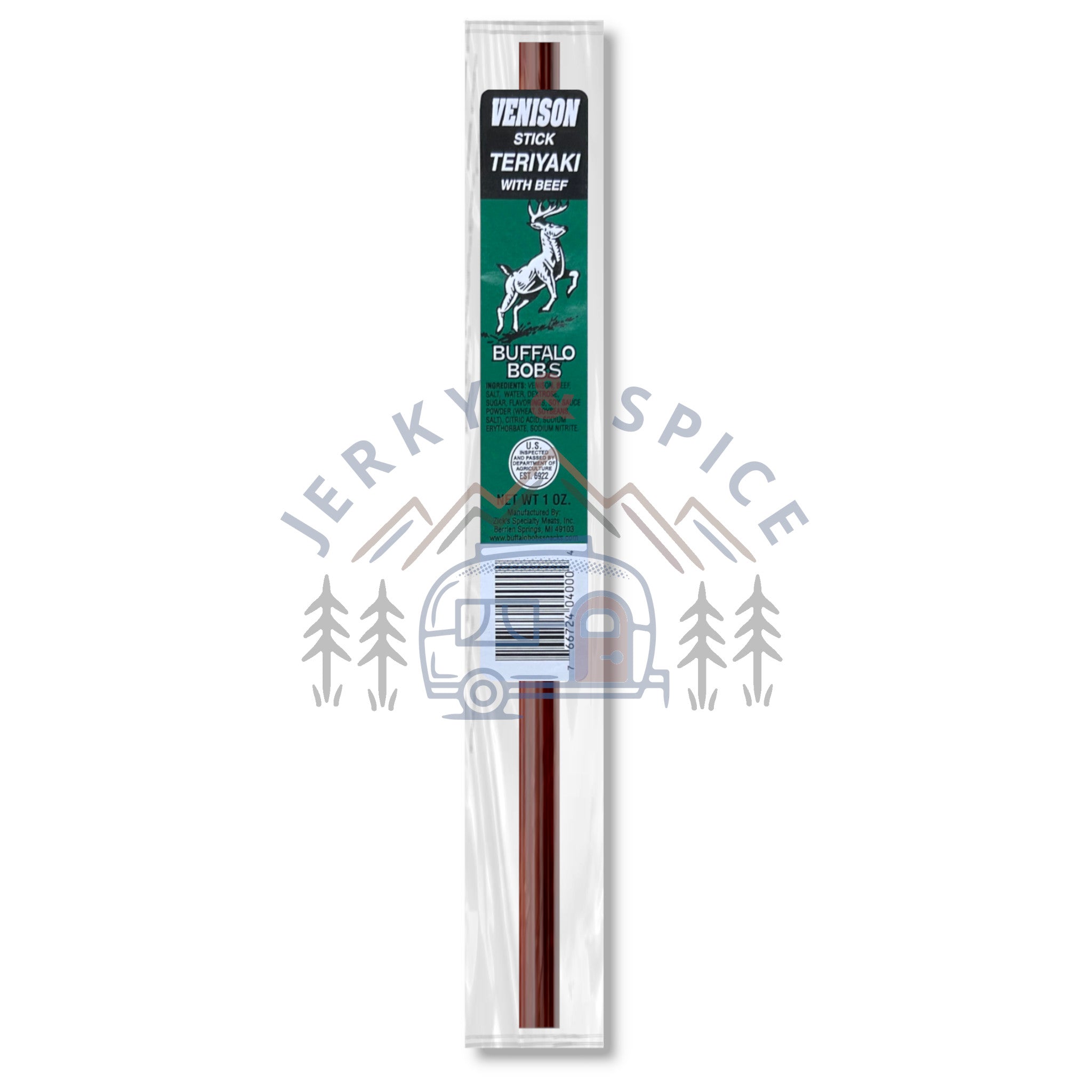 DO YOU WANT 10% OFF? · TEXT JOIN to 1.833.205.6234