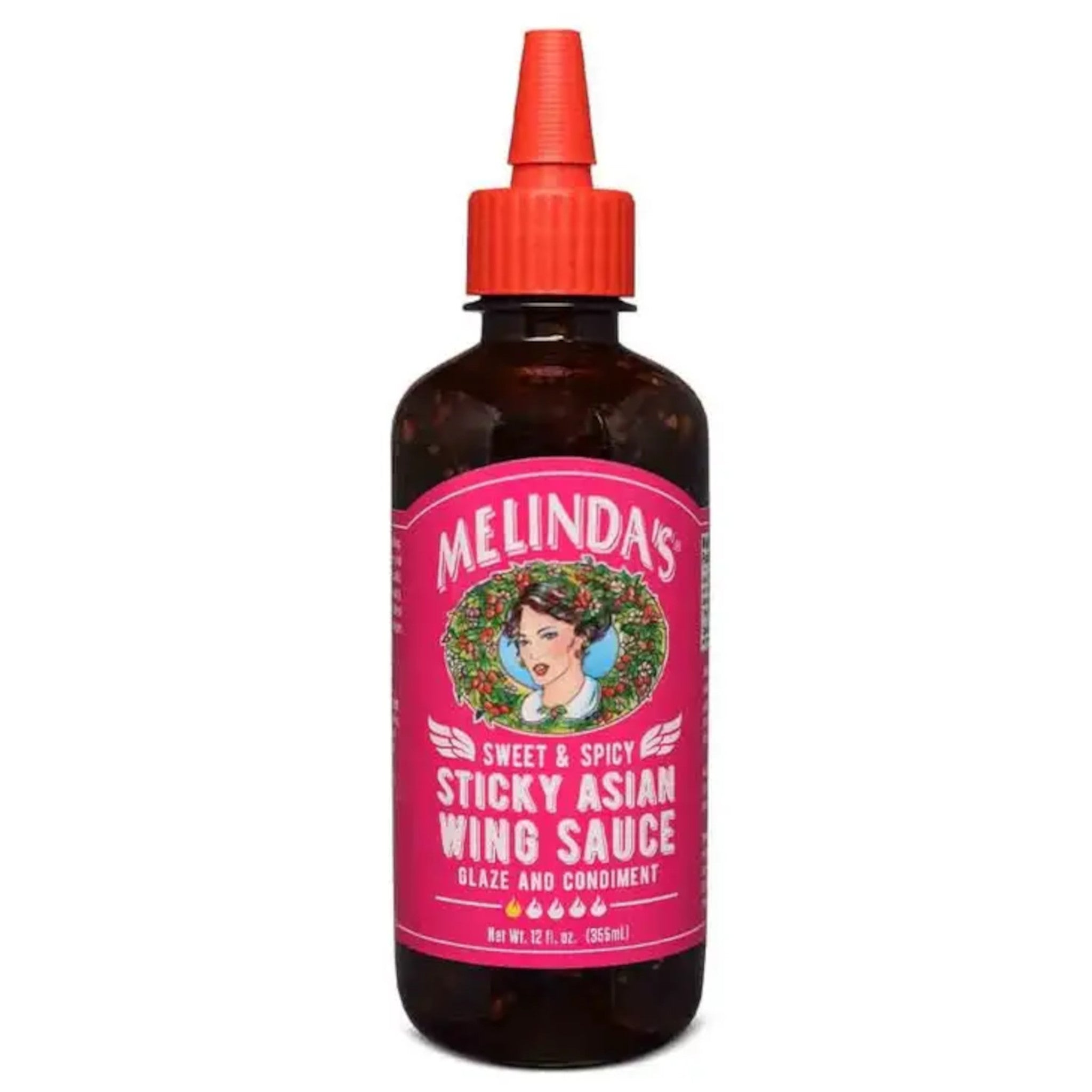 Sticky Asian Wing Sauce
---
Ready to take your wings to sticky heights? Melinda's Sticky Asian Wing Sauce is the umami bomb you've been waiting for! Made with fresh ingredients and the best peppers around, this sweet, savory, & spicy blend promises a win with its soy, ginger, garlic, red chiles and honey combination. And it's not just for wings – slather it on ribs and roasts for a sticky glaze that's out of this world! Bring the napkins and get ready for take-off!
Heat Level 1 out of 5
Ingredients: White vinegar, Cayenne pepper mash, brown sugar, white cane sugar, soy sauce, water, rice vinegar, honey, ginger, lime juice, salt, garlic flakes, modified starch, sesame oil, natural color (caramel), citric acid, lemongrass powder, xanthan gum.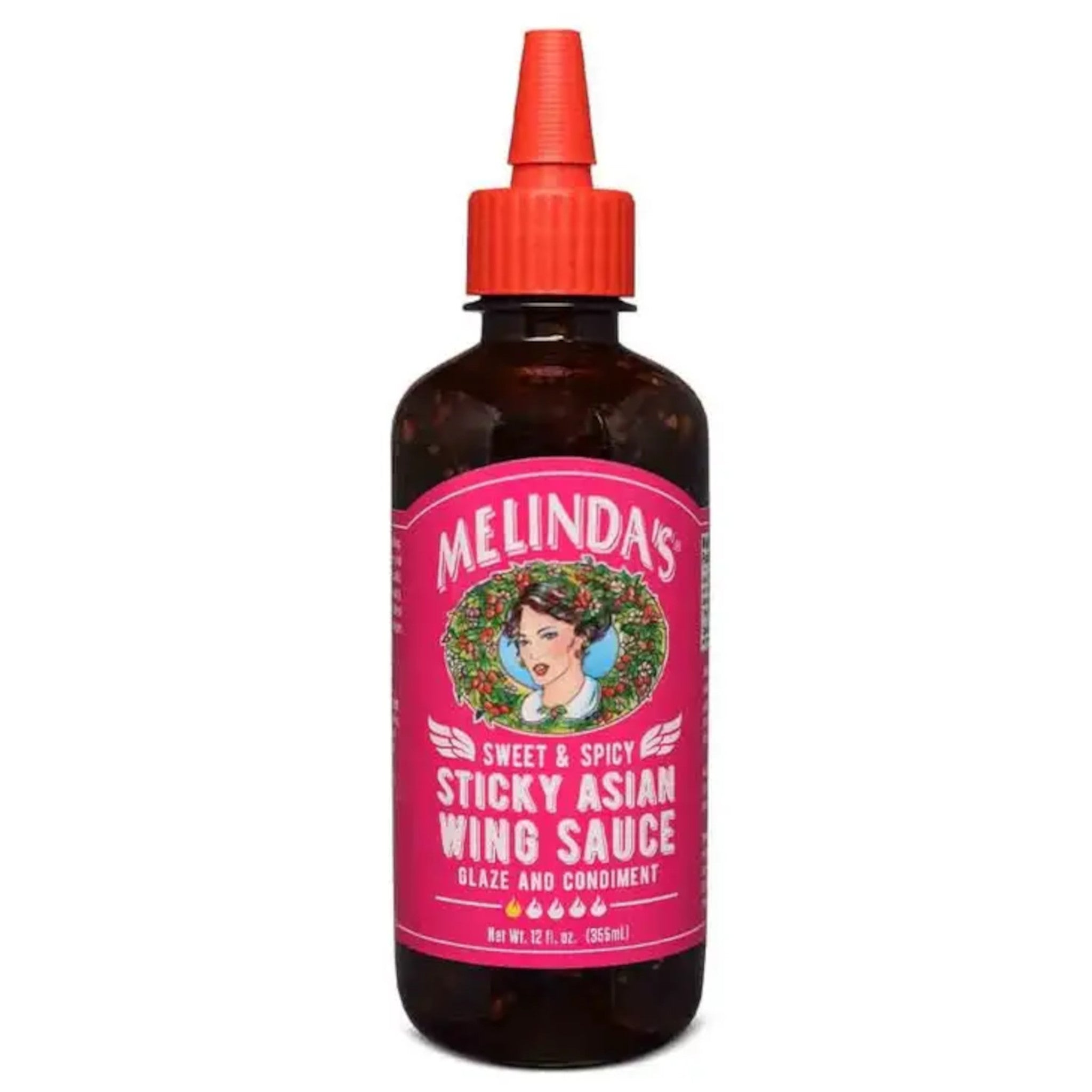 DO YOU WANT 10% OFF? · TEXT JOIN to 1.833.205.6234