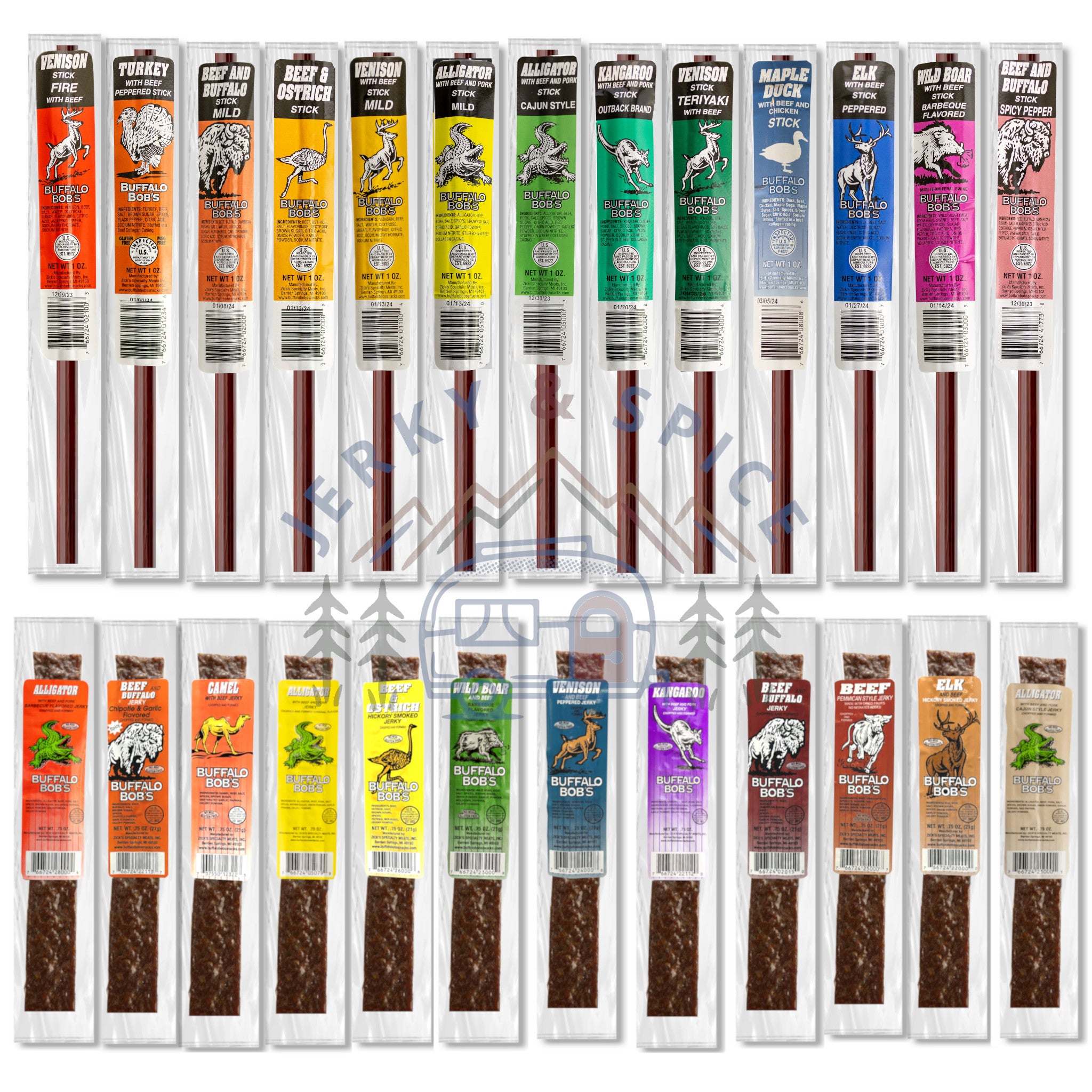 25 Piece Exotic Meat Assortment Pack
---
Experience the wildest flavors with our 25 Piece Exotic Meat Assortment Pack! Plunge your taste buds into a world of discovery, featuring an array of delicacies including camel, kangaroo, elk, venison, alligator, and buffalo. Let your inner-explorer go wild, without having to venture far from your kitchen!
Each assortment will contain a variety of unique flavors in both meat sticks and chopped jerky.
Customization requests can be added on the shopping cart page.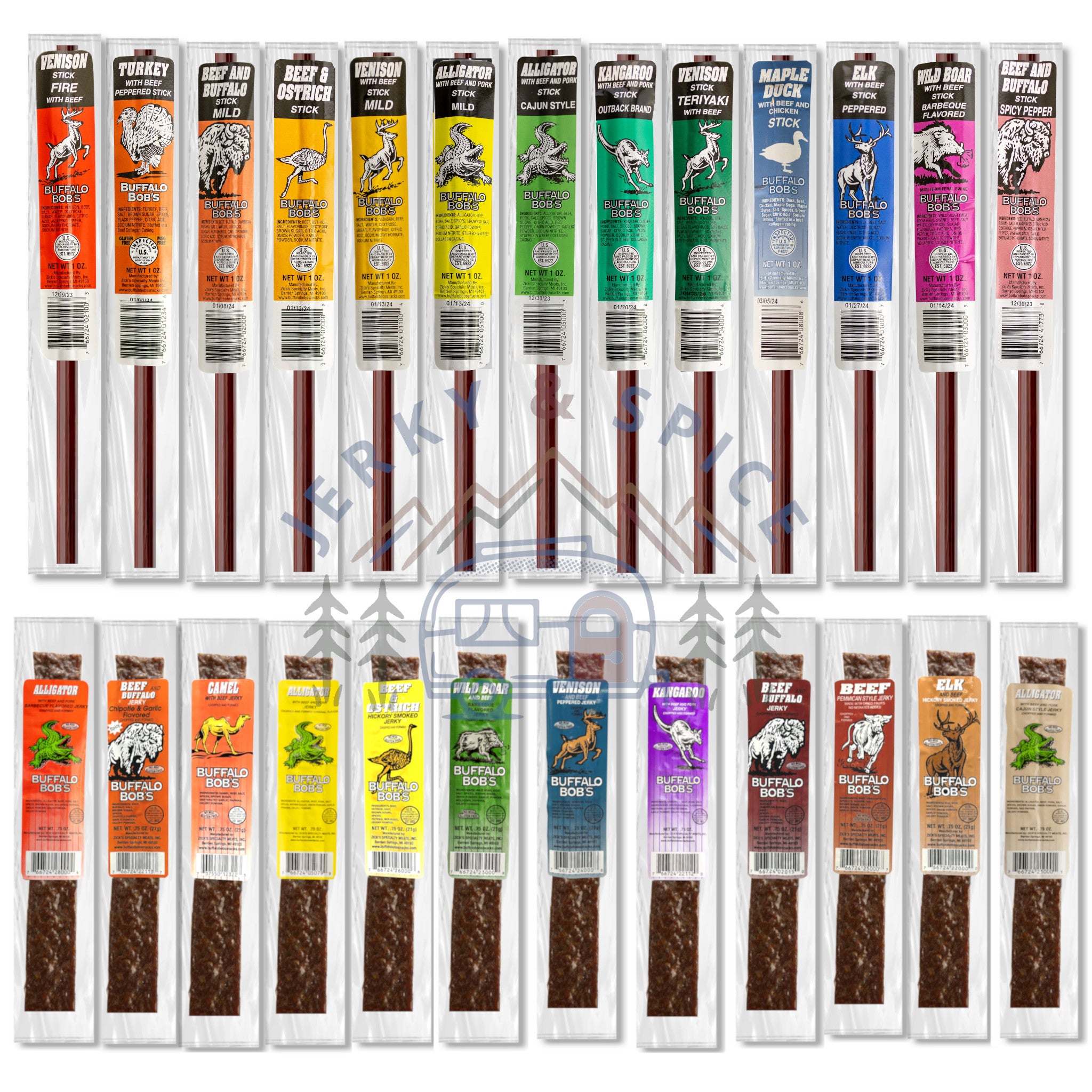 DO YOU WANT 10% OFF? · TEXT JOIN to 1.833.205.6234