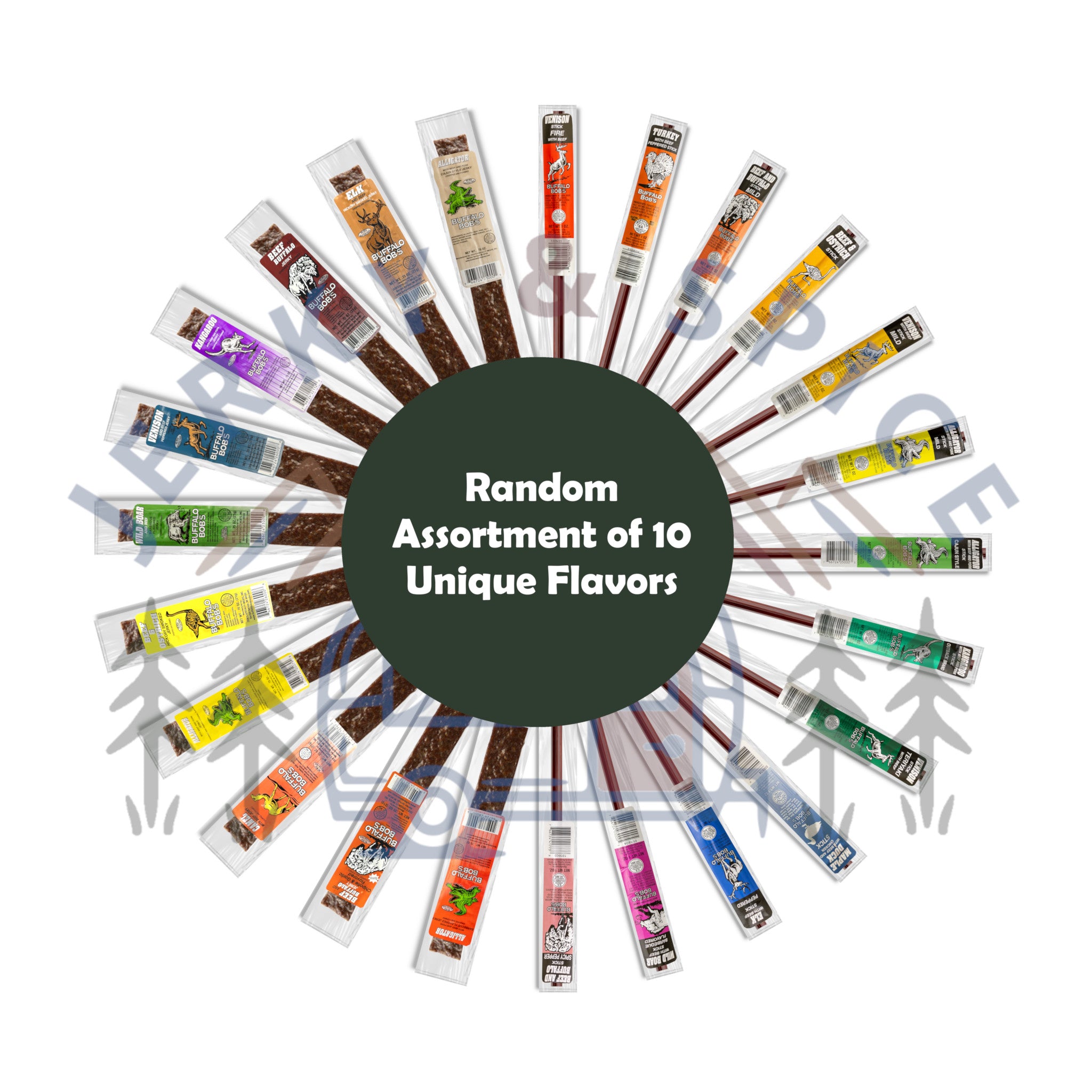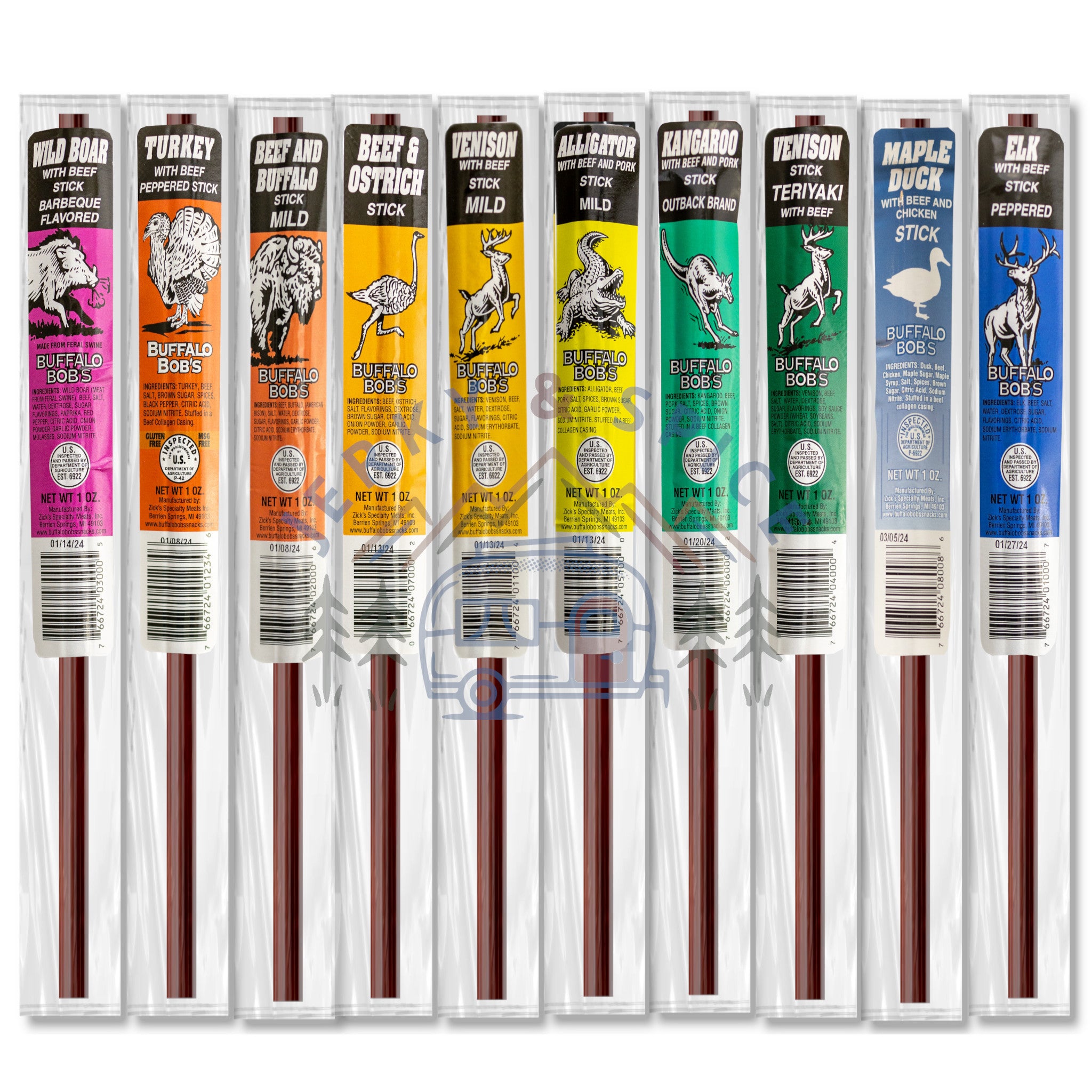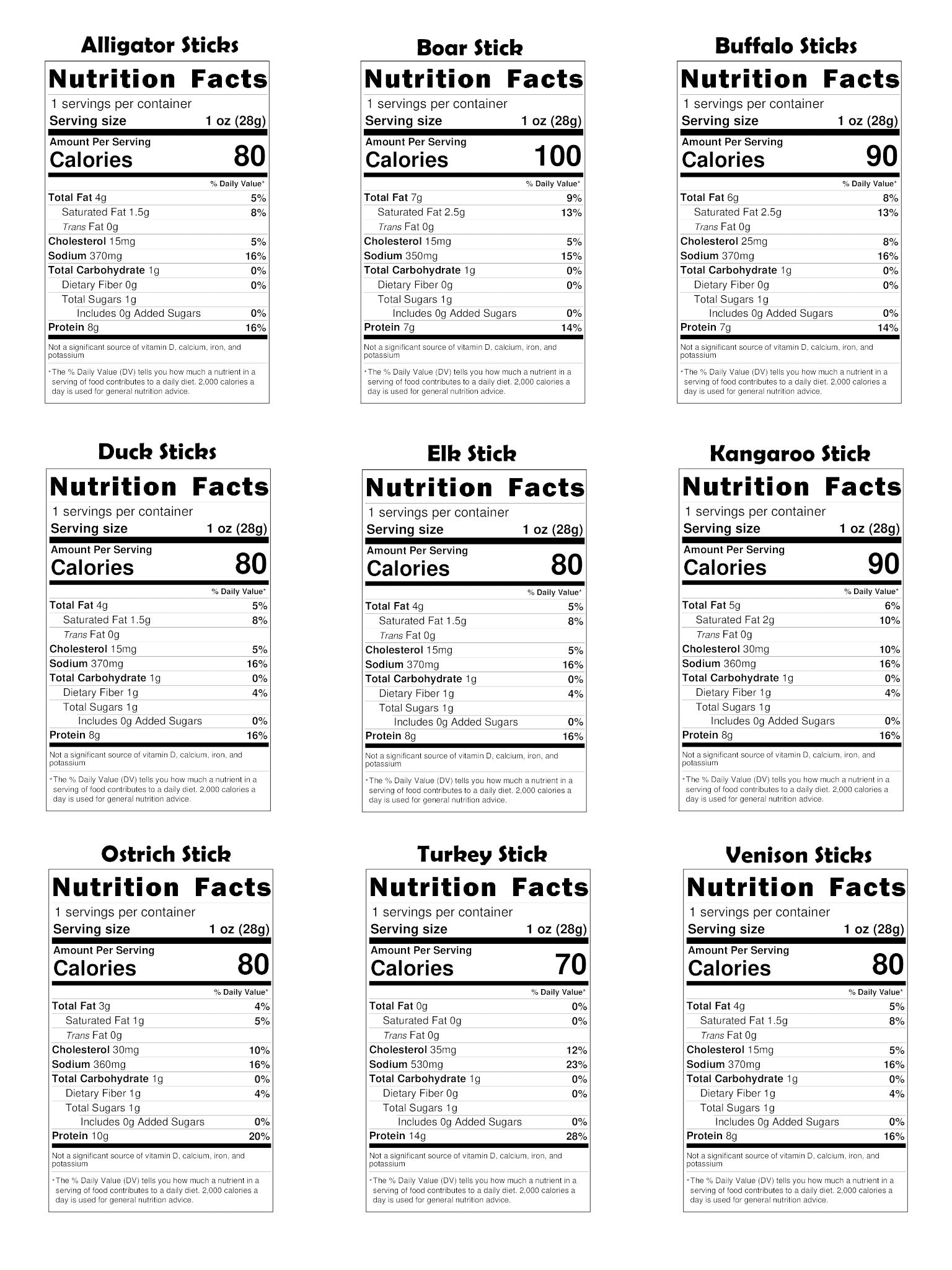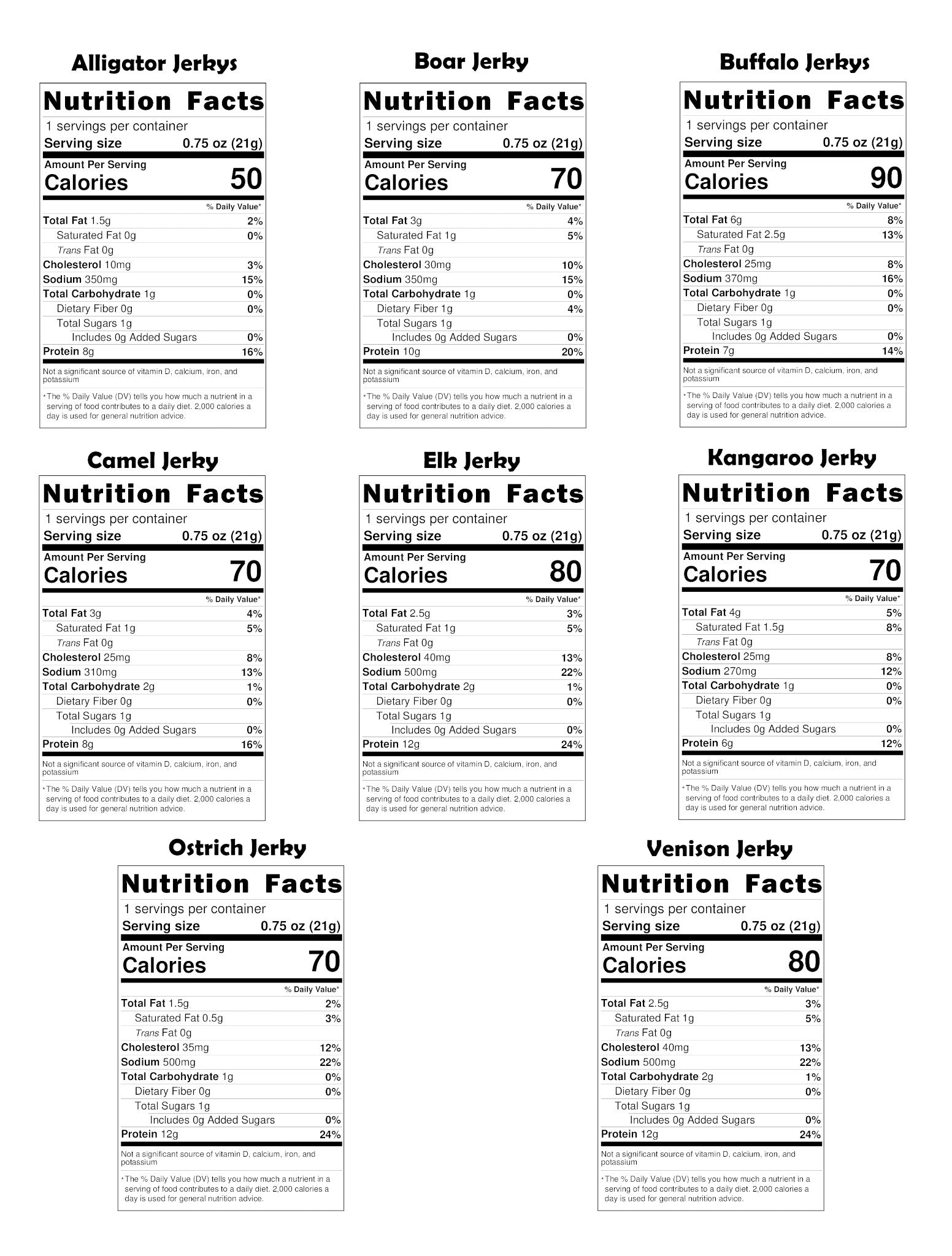 10 Piece Exotic Meat Assortment Pack
---
Are you feeling adventurous? Enjoy the unique tastes of this 10 Piece Exotic Meat Assortment Pack! Try camel, alligator, venison, buffalo, boar, elk, kangaroo, ostrich, turkey (stick only) and duck (stick only) – and for something truly special, opt for the chopped camel. Your taste buds are in for a wild ride! 
Each assortment will contain a variety of unique flavors.
Choose 10 stick jerky, 10 chopped jerky, or a combination of the two.
Customization requests can be added on the shopping cart page.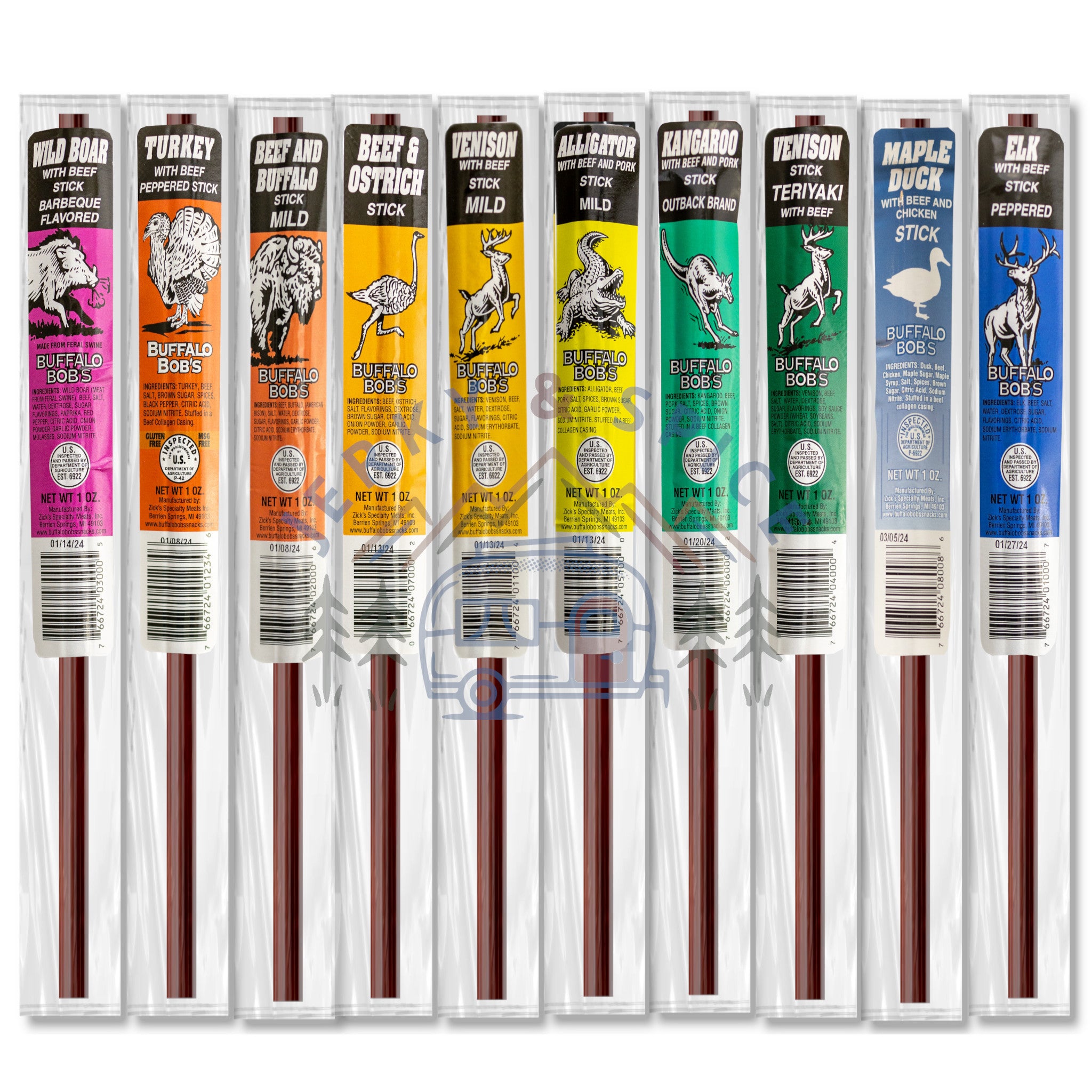 DO YOU WANT 10% OFF? · TEXT JOIN to 1.833.205.6234